The first day at a new job can often be a difficult one. Everything is so unfamiliar, and that, combined with our nerves, is a recipe for disaster. These people took to the internet to share their embarrassing first day at work stories that they possibly never lived down.
Meeting the boss
First days are tough, but starting them when an office party is scheduled is one way to break the ice. This person had watched their boss slide himself along a long conference table on his belly after having one too many drinks.
The worst part was that he landed right in front of them, their new assistant. They watched their boss awkwardly pick himself up and pull his shirt down after it revealed his stomach.
Texting the boss
We have to be careful what we say in text messages these days. One new employee had just finished their first day at work and intended to text their boyfriend. Their message said they were heading home, and it concluded with a "Love you."
Sadly for this person, they didn't send that text message to their boyfriend, they accidentally sent it to their new boss instead. Hopefully their boss realized it was a simple mistake and didn't make a big deal out of the embarrassing message.
Who are you?
One person nervously turned up to their new retail job at the tender age of 16 with high expectations. They arrived in their uniform only for the staff to have no idea who they were.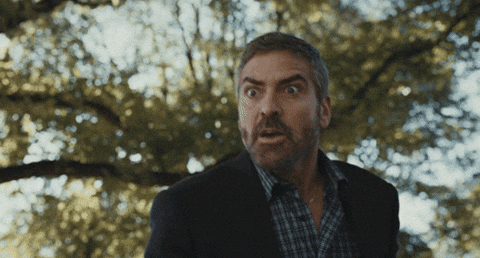 It turned out that this unfortunate teenager had been hired by an assistant manager who didn't have the authority to bring in new staff. What made things even worse was the assistant manager had been sacked for stealing, so there was no way they were going to keep their job.
Dodging the Sweet'n Low
This person's first day had them working in the restaurant of the golf club, and they felt something hitting their back as they carried food to a table. It happened more than once, so they turned around to look at what it could be.
That's when they noticed some of the members throwing packets of Sweet'n Low at them. One more came their way, and they dodged it, only to spill the food in their hands all over the guest they were serving.
Not a Parisian dream
It might seem that starting a new job in Paris is the stuff of dreams, but this person had a first day they would rather forget. They had been relocated, so were staying in a hotel thanks to their company until they found somewhere to live.
The person had been given bad directions and ended up walking along a freeway, before finding their new office. They had to cross a drainage ditch and scale an 8-foot wall, getting their suit muddy and arriving disheveled for their first shift.
Becoming an arsonist
The one rule when it comes to microwaving our food is to make sure we take the foil out before hitting start. Unfortunately for this person, they forgot to do that. The microwave began cooking the food until it found the foil and sparked a fire.
The person had been rushing around because it was their first day, and smoked the office out. That led to them getting the nickname of 'The Arsonist' with their colleagues, and they never lived it down.
Missing out on the bonding experience
Many teachers begin the school semester a day or two before their students to plan for the coming months. One teacher's first day seemed eerily quiet as the school was very empty, even for not having any students in it.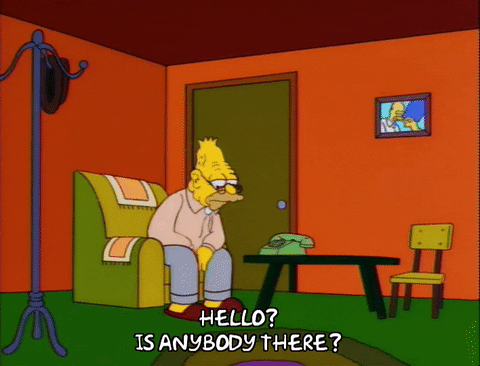 They ate lunch in their classroom, and their teaching assistant came back asking where they were at lunchtime. It turned out that the entire faculty went to Starbucks for a bonding session, but no one had told the new guy about it.
Feeling the after-effects
This person couldn't resist the urge to go to a baseball game the night before they started their new job. Of course, they had more than a few adult beverages and were feeling pretty bad the morning after.
Their new job was in a coffee shop, but hey had lost their voice after screaming a lot supporting their team. They woke up on their friend's couch, turned up an hour late for their first shift, threw up, and was sent home by the manager after being told not to come back.
Stealing the director's chair
One problem for new starters is finding their work station on their first day. This person had their desk but needed to find a chair from somewhere, and one of their new colleagues said there were plenty going spare in the director's office.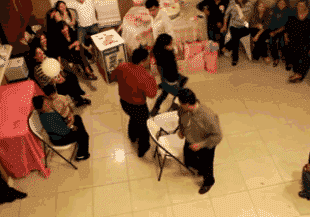 They grabbed a chair, but as it turned out, these chairs were not for anyone to come and take. The director was not happy that their chair had gone missing, and the new starter had already made a powerful enemy thanks to someone else's joke.
Showering the receptionist
Nobody wants to call in sick for their first day of work, and this person decided to soldier on and come in, even though they felt unwell. They were suffering from a stomach bug and had managed to hold in their sick during their commute to work.
Sadly they didn't make it very far into the building when they projectile vomited on the unsuspecting receptionist. They said they were extremely embarrassed by what happened, but luckily they were allowed to come back and work for the company.
Grilling a snack
At the end of this person's first day they had a catch up meeting with their boss, when all of a sudden, the fire alarm went off. Two fire engines turned up, while the two other companies in the same building had evacuated due to the fire.
The guy left his snack in the grill, setting off the alarm. It was a brave choice to bring a snack that needed grilling on their first day, and a mistake they'll never make again.
Starting on the wrong foot
When this person was just 16, they began their first shift working at a grocery store. It's a pretty common job for a teenager, but this person was lucky to see a second day. Their disastrous first day included leaving the freezer doors open, destroying tons of stock, and spilling custard all over a baby.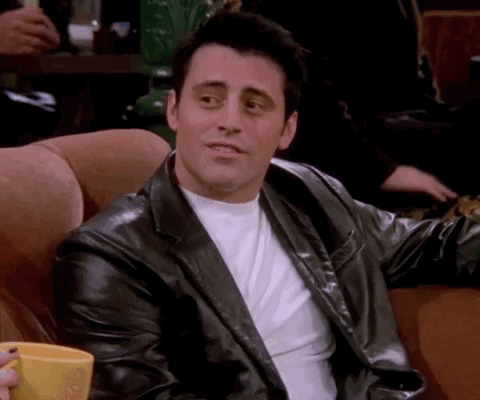 They received a warning for spilling the custard, before accidentally leaving their shift an hour early. Despite this terrible first day, they worked there for three years.
Going number two
The toilet situation at work can be awkward at the best of times, but how about going for a number two beside your new boss on your first day? What made matters worse for this person was the fact that things were exceptionally smelly.
Instead of just staying in the stall until the person next to them had left, they washed their hands, only to come face to face with their boss. Things were seemingly a little awkward for a while, but they can laugh about it now.
Becoming 'Sick Boy'
Nerves can often get the better of some people on their first days, and they can feel a little ill. One person felt so ill, they actually threw up on their first day. They began working in a student bar during the first week of college, so had been partying a little too hard in the days before their first shift.
After being asked to start cleaning around the bar, this person threw up and earned the nickname 'Sick Boy' for the rest of their career there.
Breaking a dog's leg
This person's first day ended up with a dog taking an emergency trip to the vet. They hadn't seen their boss's dog under their desk and accidentally stood on the poor little pooch's leg. That resulted in a broken bone for the pet, but luckily for the employee, they managed to survive that misstep.
In fact, they remained working in that company for almost 30 years. This just goes to prove that there is always a way back to redemption, even in the most embarrassing situations.
Something for the nerves
People aren't always the best versions of themselves when nervous. This person explained that a new employee brought a vacuum flask to work with what they thought was coffee. They told the person they didn't need it because there was a kitchen and coffee on site.
That's when the guy explained he had something stronger than coffee in the flask for his nerves. After dropping that bombshell, the guy asked if he knew where to find Mr. Reverseswang, who happened to be the person he was already talking to.
Thanks for coming
Working in the funeral business isn't for the faint of heart. You have to deal with grieving families all the time, and you need to be careful with the things you say, and the way you say them.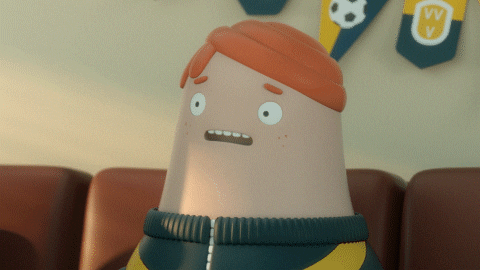 This person was thanked by a grieving family for coming to the funeral, and they responded by saying, "No, thank you." While it might have just been an automatic response, it may have come across as extremely insensitive, given the circumstances.
Calling their boss 'Daddy'
Your boss might feel a little bit like a parent to you if you are in your teens just starting out in the world of work. This employee was in their thirties though, and probably should have known better.
On the first day of their new job they accidentally called their new boss 'Daddy,' which is awkward enough. What made this experience worse for this person is the fact that everyone in the office heard them say it.
Sleeping on the job
Sometimes our old jobs and new jobs overlap, as this person's did. They worked in a bar but had a new job as an orderly at a hospital. Their last shift at the bar ended at 5am, and just two hours later, their first day as an orderly began.
They were understandably tired, and as their new boss sat down to have a conversation with them, they fell asleep. Luckily for the employee, their new boss understood why they were so tired, and they both just laughed it off.
Locked in the bathroom
People try hard to make a good impression on their first day, but we're all human and need to go to the toilet occasionally. This person politely excused themselves from a meeting with their boss and found the restroom.
Unfortunately for them, they somehow managed to lock themselves in the bathroom, and an hour later their boss came looking for them. They then had to be rescued by some workmen, who took another hour to get this person out of the restroom.
A costly mistake
Making a mistake on your first day isn't ideal, but it's not uncommon for many people to do it. One person accidentally refunded thousands of dollars worth of new windows on their first day, which was bad enough.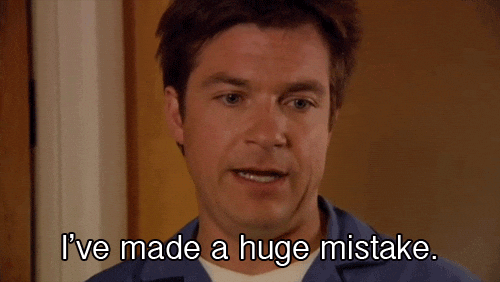 Then because of an issue with the trains, they were unable to come to the office for the next week. That meant they had made a big old mess on their first day and then had to let other people fix it because they couldn't come in again.
Turn around
The big fear for anyone starting a new job is that they mess up so badly that their boss has no choice but to fire them. It's not that common, and most people are able to overcome their fears and do what they are good at.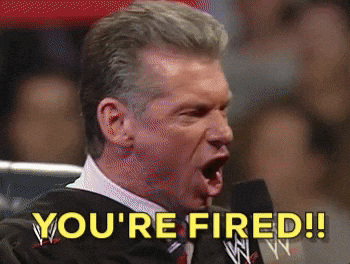 Some people don't even get the chance to mess up though, as this person found out. They turned up for their first day on the job, only to be told to turn around and leave because the company was making huge layoffs.
Going to the wrong place
The world of retail can be a fast-paced one, but one employee managed to turn up to their work before it had even been built. They were due to start working in a shop in London, but beforehand would be training at a different store.
The person accidentally went to where their eventual shop was going to be built, instead of where they had been assigned for their first day. That meant they had been given a 'final warning' before they had even stepped foot in the door for being late.
Smashing a window
Breaking something on your first day is guaranteed to get people to notice you, but not in a good way. This person got a job at a diner in high school, and on their first day were tasked with cleaning it. They were given the job of cleaning the windows.
Each pane could be removed, which made it easier to clean both sides without the need to go outside. There was a problem though, they dropped the pane of glass on their foot, smashing it for a first to never forget.
Hitting the panic button
This person's first day was largely spent at the receptionist's desk, observing how she worked. They could see she was hitting a button on her desk to let people into the office. When the new employee was alone they noticed that someone wanted to come in, so they hit the button.
Unfortunately, they had accidentally hit the panic button, and within four minutes the emergency services had descended on their office to investigate. That company should learn to make the door and panic buttons clear.
Taking a nap
Showing up to work super tired is kind of unprofessional, but sometimes you just can't help it. Turning up tired because you spent the night before your first day partying is probably not the way to endear yourself to your new employers.
That's what happened to this person, but there was a silver lining for them. Even though their employers had known they were starting for over a month, they hadn't managed to get them a computer yet, so they just slept off their hangover at their desk.
The lie exposed
Some people are desperate to find jobs that they will lie a little on their resumes to stand out from the competition. This person had just bagged a job working in a kitchen, but had lied their way into the role.
Unfortunately for them their first day was a busy one, and their new head chef needed them to help out with a huge event. The head chef could tell they had lied, but they were desperate for staff, so let the new employee cluelessly fumble their way around the kitchen.
Making a quick exit
Most people establish what hours they are expected to work when they start a new job. This person had gone through all of that feeling out, but still got confused on their first day. Instead of leaving at the same time as everyone else, they simply got up and left two hours early.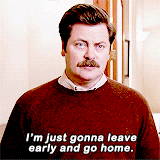 They didn't know why, but they had convinced themselves that was when they were supposed to go. It dawned on them halfway home, and they had to apologize profusely to make up for it.
Fixing their pantyhose
On this woman's first day in her new job she was asked to wait in her new boss's office. While waiting, she noticed that her pantyhose had twisted underneath her skirt, so she lifted it up and readjusted them.
She figured no one was looking, so it was better to be comfortable. When her boss came back, she turned the woman around to a window in her office, which overlooked the rest of the company. She had unknowingly flashed her new colleagues before even being introduced to them.
Splitting their pants
We're all guilty of filling out our pants a little more than we should at times, especially after the holiday season. This person started working as a road laborer, but on their first day their choice of jeans became a bad one.
They were too tight, and when they made a big step up, they ripped them, exposing their underwear underneath. They were able to tie a sweater around their waist to hide the accident, but later they stepped in a big puddle of mud to complete the nightmare first day.
Disclaimer: Some photos may be stock images used for illustration purposes only. The people or places in these photos are not to be associated with the article.